Here's the Nokia 101 Solution fro not working display light problem that causes and shows a dark or black screen displays. This solution provides the details on how to fix and troubleshoot a not working white LED lights at the back of the LCD screen.
Nokia 101 Light Track
Nokia 101 Light Ways
Nokia 101 Light Problem
Nokia 101 Light Not Working
Just refer to the given solution below an do have a check and replacement procedures on some components on Nokia 101 PCB board.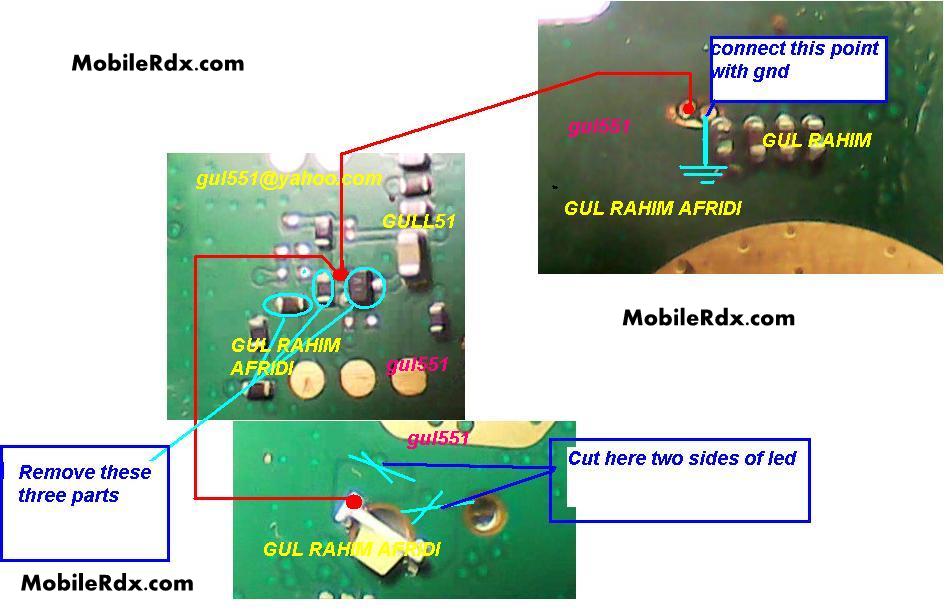 Or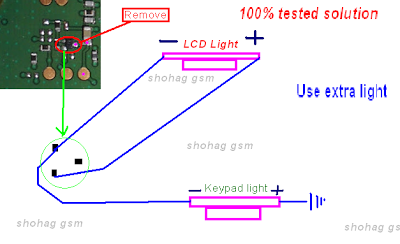 2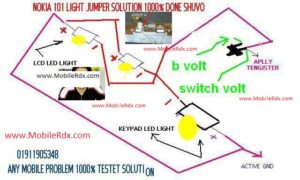 Nokia 101 Light Jumper Solution