Root Micromax A110 Canvas 2 [Guide]
how to root micromax a110 canvas 2
rooting micromax a110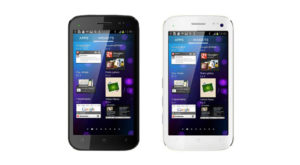 Here is the method given for step by step rooting of Micromax A110 Canvas 2,
Before Rooting the device, you should keep some points in mind that, you may be run out of Warranty after rooting it. You have to make sure that you take a full Backup of your device before proceeding further.
1. Download a software Root_with_Restore_by_Bin4ry_v15.7z. (Google for it, easily available).
2. Go to your device settings. Choose the option Development, select USB Debugging. Enable it
3. Connect the very smartphone with the computer via data cable provided by the manufacturer. The required drivers will be installed automatically.
4. After that change the mode of smartphone from USB storage to media storage.
5. Extract the software you have downloaded to your smartphone and open the folder.
6. Click on the file named RunMe.
7. select 1st option of Normal Device and Press Enter.
8. You will be taken to rebooting option.
At the end of the entire process, you will get a message "Have Fun".
After rooting the device you can enhance efficiency by updating OS version, can remove further limitations applied by the company, also can remove unwanted applications.
www.MobileRdx.com