Samsung GT-S3353 Sim Card Problem Ways
If ever encountered a
Samsung
GT-S3353 that always display insert
SIM card
on the display even trying inserting a good and working SIM card but still won't accept any SIM card, this solution may possibly fix the problem.
Samsung GT-S3353 Sim Not Accept
Samsung S3353 Sim Pin Connecter Jumper Ways
Samsung GT-S3353 Repair Sim Problem
Samsung S3353 Insert Sim Solution Jumpers
Samsung S3353 insert SIM card problem solution.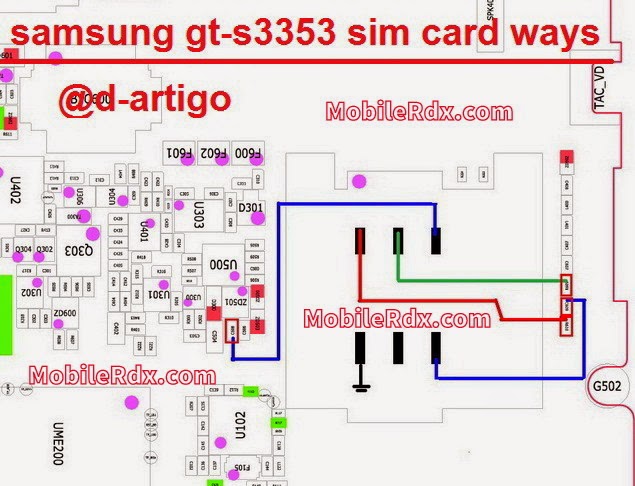 Repair hints:
a) Ensure that the SIM card socket, slot or holder pins are cleaned and free from dust and oxidation.
b) Trace and check the VSIM voltage, it reads about 1.8 to 2.8 volts on components showed on the solution above.
www.MobileRdx.com