Download Easy Jtag Plus Box Setup [Latest Version]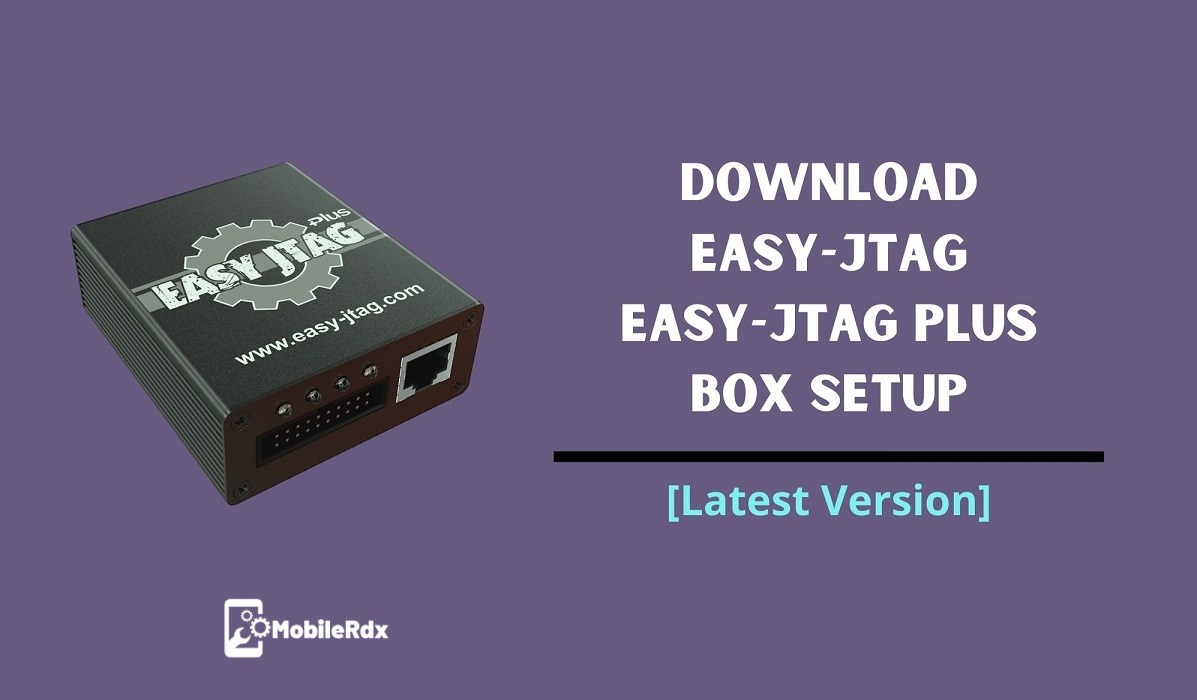 If you are a mobile phone engineer and you have a repair shop, then you must be using paid mobile repair tools easy Jtag Plus Box is a premium Box, with this tool you can flash, unbrick, unlock, reset FRP unlock, and more. EasyJtag Tool is an advanced tool for Memory Programming and Repairing. Easy Jtag Tool is upgraded for EasyJtag Plus which includes supports for NAND, EMMC as well as UFS (New Type of Memory). EasyJtag is considered one of the best Solutions for Jtag and for Fixing Bricked Device due to its Blazing Speed and Unleashed Supported Functions.
Easy Jtag Plus Box is all in one toolbox for intel CPU, Qualcomm, MediaTek, Spreadtrum chipset based phones. Support Samsung, Motorola, Asus, Xiaomi, Oppo, Vivo, Huawei, Nokia, Xiaomi, and other MediaTek Qualcomm based phones. With this tool, you can flash, unbrick device, unlocking Factory reset protection, unlocking phone bootloader, repair IMEI, repair phone NV data, and more features support. The tool is available for sale in the local market and other online markets like Aliexpress, gsm server. If you are looking for Easy Jtag Plus Box latest setup, then you have found the perfect place.
Features Of Easy Jtag Box:
Box Features
One-click device repair
Boot repair
Data recovery
eMMC firmware repair
Partition management
eMMC service operations
SPI memory programming
Socket Features
Combining the top quality materials with the best engineering and elegantly designed hardware for the powerful eMMC Socket.
Made from the high-quality materials
Over 10K cycles of lifetime performance in your service centre
Wide range of eMMC IC supported by BGA153/169, BGA162/186, BGA221, BGA529
High-speed up to 30 MB per second over 8-bit bus.
EMI resistant design, low noise components
Integrated power logic. The additional power source is no more need
Surge protection – smart fuse driven (0.5A threshold)
Software Features
DUMP AND PINOUTS DATABASE
Free access to large dump and pinouts database and constantly updated software tools
EASY JTAG TOOL
The main application allowing you to use most of the product features. It's the most powerful tool of all
EASY JTAG PLUS TOOL
Lightweight software, made especially for mobile phones repair, eMMC memory chips replacement and user data recovery
EASY JTAG SPI FLASHER
Identifying, reading, writing, verifying and erasing flash chips. It is designed to flash BIOS images on mainboards, routers, e.t.c.
EASY JTAG SINGLE PACKAGE REPAIR
Create user-customized repair packages. This is partition layout, pinout, eMMC pre-config and instructions
EASY JTAG API
Access to most useful box functionality to create your own decisions
Download Easy Jtag Plus Box Setup
Easy Jtag Plus Box Setup ⇒ EasyJtag v3.7.0.11.zip
Easy Jtag Plus EMMC Tool ⇒ EasyJtag_EmmcPplus_1.6.3.0
Easy Jtag Box Driver ⇒ Easy-Jtag Box Driver
Steps to Install Easy Jtag Plus Box Setup
First of all, download the Easy Jtag Plus Box version on your PC.
Now, extract the zip file using WinRAR tool.
Open the extracted folder > Run the setup application (exe)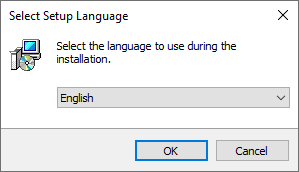 Tap on accept the agreement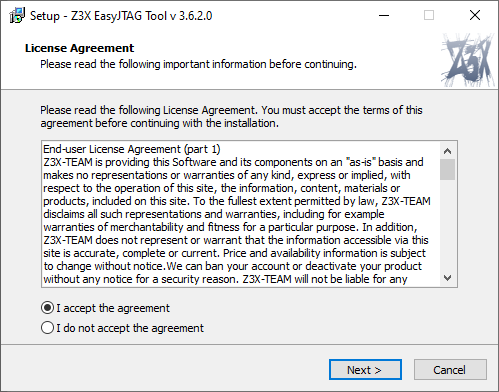 Tap Next button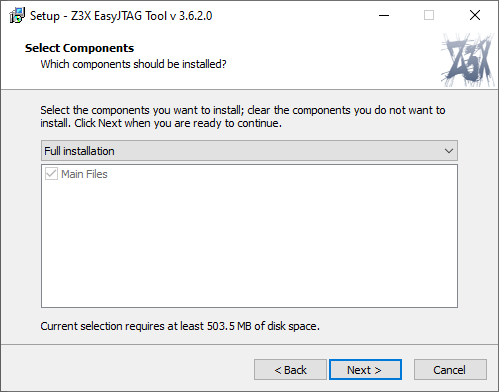 Click on Next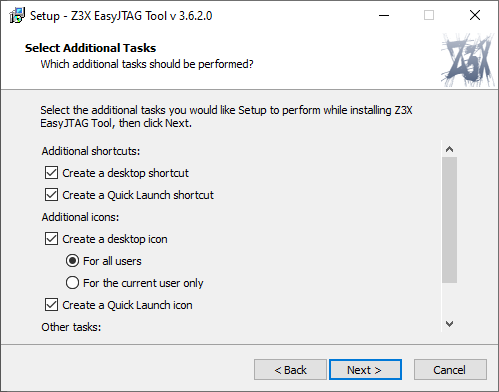 Click on Install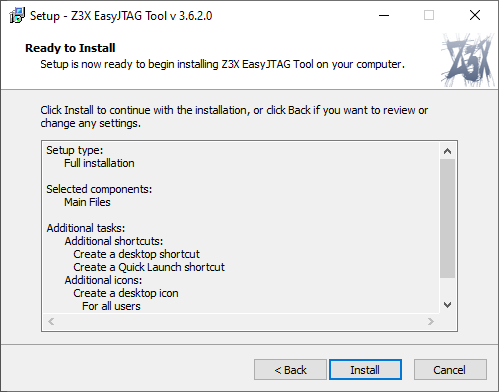 Click on Finish to finalize the installation.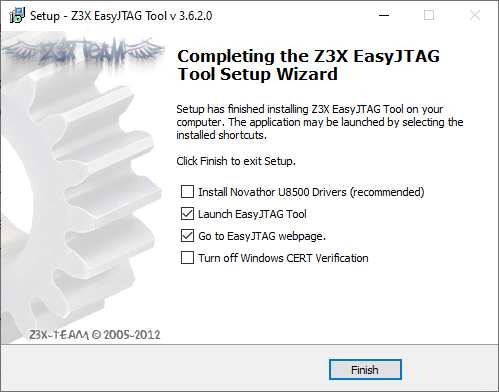 Finally, you will get a launcher on your desktop. Run as an administrator and start using it.
That's it, guys. We hope you've found this guide useful. For any queries, feel free to ask in the comment section below.