EFT Pro Dongle V3.9.0 Latest Setup Download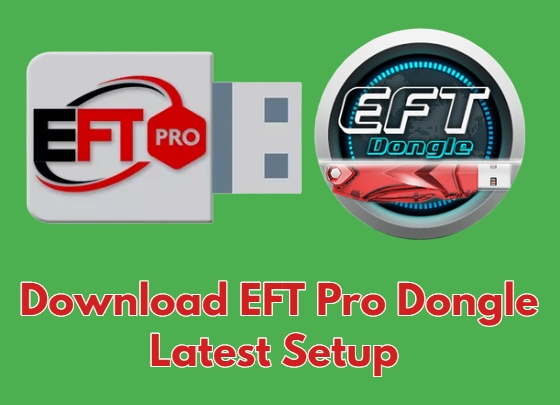 In this post we are going to share EFT Pro Dongle Software Latest v3.9.0, EFT Pro Dongle is a utility Android Multi-tool that helps to fix some software problems on your devices, This tool available now to download from here, This EFT Pro Dongle is available only for the latest version it has some interesting features for your New Android devices.
EFT PRO Dongle is new device that use new and exclusive root method for phones that use boot.img flash file as also flashing, remove Frp on All Samsung New & old security.
It supports almost all Android devices in ADB and Fastboot mode, also supports Huawei devices in download mode and Samsung devices in Download and normal modes. here share with your latest Keygen file also to activate the tool on your pc. we discuss some more features of this tool below
What is EFT Pro Dongle
EFT Pro Dongle is the latest GSM Mobile Software repair tool. This is a new innovation for the latest Android devices, it supports almost all MTk, Qualcomm, SPD devices nowadays in India and the world,
easily repairs all the devices software and unlock too many supported Android devices easily,
This is the first universal data card for unlocking/Flashing product worldwide,
This tool, can repair the devices and make it alive again and do Password Remove,
Accounts Unlock, and Bootloader Unlock is fast and No Need Any Activation or buys the Credits.
Now the EFT Pro has a new Using policy:
EFT Pro Tool: Can be used without Dongle connection. You can switch to use the Tool account in the Startup widget of the Application.
Notice: It is a paid service even for old users.
You just need to register an account then you can contact with your reseller to Activate the account for you
Download EFT Pro Dongle Latest Setup
EFT_Dongle_Full_Setup_V2.7 – Download (594MB)
EFT Pro Dongle Update V3.9.0 – Download (46MB)
EFT Pro Dongle Update V3.8.0 – Download (68MB)
EFT Pro Dongle Update V3.7.2 – Download (66MB)
For More Detail Visit Here
You Can Download Miracle Box Latest Setup From Here
How to Install EFT Pro Dongle:
Download the Latest Setup.from the above download link.
After that, extract all the files to your PC.
Then open the extracted folder.
Once the tool opens then it will ask to install the tool,
Then click Next -> Next -> Agree -> Finish.
Run the "EFT Pro Dongle.exe" from there.
After that, a popup box will open.
Then click the "Start" button from there.
Done, now wait a few secs to launch Latest Version v2.7 to your computer. then you can use the tool.
EFT Pro Dongle Update V3.9.0 is released:
– [MTK] Added support to Factory Reset for Oppo/Realme/Reno devices:
– META Mode
– Without DA or settings or files
– OneClick
– [MTK] Added support to exploit MTK devices to bypass Auth security
– Automatically install for drivers
– Support all MTK functions (Info, Format, Flash, Read Flash, ScreenLock, FRP…..)
– Automatic OTA update for supported chipsets without Tool update
– [MTK] Initial Supported Chipsets By MTK Exploit method:
– MT6572
– MT6735
– MT6737
– MT6739
– MT6750
– MT6765
– MT6768
– MT6771
– MT6785
– MT6873
– MT8127
– MT8163
– MT8173
– MT8695
Oppo / Meizu ..etc
– [MTK] Some of supported Oppo devices: for META Factory Reset:
Oppo A73
Oppo A55
Oppo K7x
Oppo A92s
Oppo F17 Pro
Oppo F17
Oppo Reno3 Pro
Oppo Reno3
Oppo Reno Z
OPPO RENO 2F
OPPO A8
OPPO A7N
Oppo A7X
Oppo F5
Oppo A83
OPPO A83 PRO
OPPO A79
OPPO A1
OPPO A1s
OPPO A1k
OPPO A31
OPPO A11k
OPPO A12
OPPO A15
OPPO A5s
OPPO F15
OPPO F11 Pro
OPPO F11
OPPO F9
OPPO F9 Pro
OPPO F7
OPPO A3
OPPO A91
OPPO A9
OPPO R15
Realme X7 Pro
Realme 1
Realme Q2 Pro
Realme Q2
Realme Q2i
Realme 7
Realme 7i
Realme V15
Realme X7
Realme V3
Realme Narzo 20
Realme Narzo 10A
Realme Narzo 10
Realme 6S
Realme C3i
Realme 6i
Realme 6
Realme C3
Realme C20
Realme C15
Realme C12
Realme C11
Realme C2
Realme 3i
Realme 3