Download Miracle Box Latest Setup V2.87 Update Download
Miracle Box Setup V2.87 Update Download
You can easily Download Miracle Box Latest Setup Miracle Thunder Update from below in just single click, this is Miracle Box tool is very helpful in resolving bulk of issues from android devices including flashing device, Repair IMEI, Unlock SIM Network, and Reset FRP of allAndroid devices, you only have to download this tool and follow rest instruction from the tool to solve your issues. Follow below step to Download Miracle Box Latest Setup and Install it.
Miracle box is an ultimate tool to read, write and flash repair. It is easy to use. If you use it professionally in mobile servicing centre, buy the original box from GSM site. We use this box for personal use. Sp flash tool doesn't support the latest models. In this case, you can use the miracle box. It is the best flash tool that you can solve problems of the latest device. Such as, unlock the phone, install the stock firmware, recovery, FRP unlocks and so on. In this article, Here is the miracle box setup latest to old version you can download from here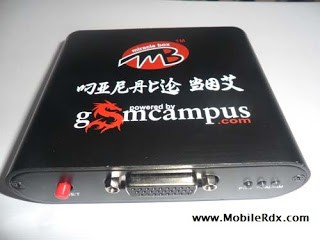 1- Miracle Box Latest Full Setup v2.87: Download – Mirror
2- Miracle FRP Tool v1.26 (New): Download
3.Miracle Vivo Tool v4.07 (New): Download
4- Miracle Moto Tool v2.00 : Download
5- Miracle Emmc Tool v3.06 : Download
6- Miracle Huawei Tool v2.10: Download
If you Are Using v2.86 Then Download Only Update And Extract To C:\Miracle Team\Miracle Thunder Folder Download V2.87 Update Only
Miracle FRP Tool comes preactivated with Miracle thunder dongle.
Miracle 2.87 Thunder Edition !
Millions of Mobile Support
# Connect Auto CPU
# Connect Model Wise
What is the use of Miracle Box?
Day by Day Chine mobile phone market is increasing
All in one Packet Solution (You can say Truly for China Mobile)
One Complete Box for China Mobile Repair.
What is Fuzzy Logic Technology?
Fuzzy Logic Technology is famous in a combination of Hardware and Software, this technology does not depend on Database, sometimes it uses its own function for checking what the problem came in an electronic device, it changes its own signal/function according to the problem accrued, which not need every time to update software database.
Why Miracle Box Is Good
This is the latest technology Based (Fuzzy Logic)
It's a User-Friendly work on Single Click.
Auto Detection no needs to tell which CPU have in your Mobile.
No Need to update daily Just Press Single Update Button.
Miracle Box has Biggest CPU Data Library.
It Comes with Multilingual.
Our Teamwork Round the clock for support to our box and customers.
[X] Release Note MIRACLE Box & Miracle Thunder V2.87
Alcatel OT-5045T
Alcatel OT-4034e
Alcatel OT-5045X
Alcatel TCL 4047X
ASUS ZC500TG
BLU Vivo One
BLU Vivo One Plus
CAT S31
Cherry FLARE J2
Cherry Flare J2S
CONDOR PGN 524
CONDOR Plume L2
Dialog Blaze
EVERCOSS M53
Gravity X55L
Greentel X1
Haier G21
HAMMER ENERGY PLAY
Hisense C30
Hisense F23
Hisense F24
Hisense T5 Pro
HURRICANE FIRE
Infinix X5515F
Infinix X603b
Itel A11
Itel A15
Itel A15 (New id)
Itel A31
Itel A32F (New id)
Itel A40
Itel A41
Itel it1508
Itel P32 (New id)
Itel S12
Itel S21
Itel S31
LeEco-LeTV LE X821
LENOVO TB-7304F
Logicom M bot 551
Manta MSP4507 Victory LTE
Maxwest Astro X55s
Meizu M5c
Meizu M710H
MOBICEL ASTRO
Mobicel MTK MT6580
Mobicel PULSE K300
Mobicel R9 LITE
Mobicel R9 Plus
Mobicel V2 LTE
Mobicel Vega
Mobicel ZEN
MyPhone Blade
Nokia TA-1020
Nokia TA-1032
Nokia TA-1047
Nokia TA-1066
O.phone Newton 5.0
PREMIO P530
SANSUI FUN
Spice K601
Starlight Diamond X
TCL P561
Tecno SA1
TP-Link Neffos C5A TP703A
ULEFONE 3S
Viwa X2
VKworld VK800X (5.1)
Wiko Sunny2 Plus
Wiko View XL
Wiko Win
Wiko Win Lite
X-Tigi V4
ZTE A520
# 10.0r
# Acer
# AG MOBILE
# ALTICE
# AllCall
# AMOI MOBILE
# Attila
# ARCHOS
# ARK
# ARTEL
# ASUS
# BLACKPHON
# BLACKVIEW
# BLU
# BQ MOBILE
# Cat
# CELKON
# CASPER
# CHERRY
# CityCall
# CLOUDFONE
# CONDOR
# COOLPAD
# DOOGEE
# ELEPHONE
# EUROSTAR
# EVERTEK
# FLY
# FMT Mobile
# GIONEE
# Huawei
# HAIER
# HIGHSCREEN
# HISENSE
# HOTWAV
# HYUNDAI
# IBALL
# INFINIX
# INNJOO
# INTEX
# ITEL
# KARBONN
# KATA Mobile
# KREZ
# LANIX
# LAVA
# LEAGOO
# LETV
# LYF
# LENOVO
# Meizu
# Moto
# Micromax
# MOTOROLA
# M4 Mobile
# MOBICEL
# MYPHONE
# NOKIA
# NOUS
# One Plus
# OUKITEL
# OYSTERS
# OPPO
# PEACE
# PANASONIC
# PHILIPS
# PRESTIGIO
# QMOBILE
# QTAB
# Qiku 360
# REVO
# RIVO
# Samsung
# STYLO
# Startrail
# SENDTEL
# SMARTFREN
# SOLONE
# SPICE
# SWIPE
# Symphony
# Sharp
# TELE2
# TELENOR
# TEXET
# TECNO
# Umidigi
# Vernee
# VIVO
# VIDEOCON
# VODAFONE
# WIKO
# Walton
# WINSTAR
# WE
# XiaoMi
# XOLO
# ZOPO
# ZTE
1. MTK Add Unlock Network Support Meta Mode.
2. Qualcomm Improve OEM Read/Write.
3. Qualcomm Add New Xiaomi Redmi 5/5A/5 Plus Account Unlock Support.
4. Qualcomm Add Meizu E3 Account Unlock Support.
5. LG Add New FRP Remove Support.
Discussion Link Here
miracle box setup is all-in-one servicing solution designed to work with a range of Chinese mobile phones.