Miracle Box Latest Setup V2.93
Miracle Box Latest Setup V2.93
You can easily Download and Install Miracle Box Latest Setup Update from below in just single click, this is Miracle Box tool is very helpful in resolving the bulk of issues from Android devices including flashing device, Repair IMEI, Unlock SIM Network, and Reset FRP of all Android devices, you only have to download this tool and follow rest instruction from the tool to solve your issues. Follow below step to Download Miracle Box Latest Setup and Install it.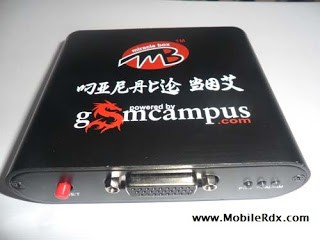 Download Miracle Box Latest Setup:
Note: First uninstall v2.91 Completely then install v2.92.
If You Are Using v2.92 Then Download Only V2.93 Update And Extract To C:\Miracle Team\Miracle Thunder Folder Download V2.93 Update Only – 108 MB
Miracle Box Packs Update:
1- Miracle FRP Tool v1.39 (New): Download
2-Miracle Vivo Tool v4.13 (New): Download
3- Miracle Moto Tool v2.02: Download
4- Miracle Emmc Tool v3.09: Download
6- Miracle Huawei Tool v2.12: Download
7- Miracle Huawei USB 1.0: Download
Miracle Box v2.93 Setup Details
Software Full Name: Miracle Box Setup tool v2.93
Setup File Name: Setup_Miracle_Thunder_Edition_2.93.rar
Full Setup Size: 911 MB
Setup Type: Offline Installer / Full Standalone Setup
Compatibility Architecture: 32 Bit (x86) / 64 Bit (x64)
Latest Version Release Added On: 30th March 2019
Miracle Box V2.93 Setup Thunder Edition !
Millions of Mobile Support
# Connect Auto CPU
# Connect Model Wise
What is the use of Miracle Box?
Day by Day Chine mobile phone market is increasing
All in one Packet Solution (You can say Truly for China Mobile)
One Complete Box for China Mobile Repair.
What is Fuzzy Logic Technology?
Fuzzy Logic Technology is famous in a combination of Hardware and Software, this technology does not depend on Database, sometimes it uses its own function for checking what the problem came in an electronic device, it changes its own signal/function according to the problem accrued, which not need every time to update software database.
Why Miracle Box Is Good
This is the latest technology Based (Fuzzy Logic)
It's a User-Friendly work on Single Click.
Auto Detection no needs to tell which CPU have in your Mobile.
No Need to update daily Just Press Single Update Button.
Miracle Box has the Biggest CPU Data Library.
It Comes with Multilingual.
Our Teamwork Round the clock for support to our box and customers.
Miracle Thunder
More then Millions Mobile Supported
Version 2.92 Released 30th March 2019
Millions of Mobile Support
✔️ Connect Auto CPU
✔️ Connect Model Wise
✔️ Last 8 Year Number 1
[X] Release Note MIRACLE Box & Miracle Thunder V2.93
1.Qualcomm Add Vivo NEX/23/Z3 (AT) Factory Reset/Account Remove Support.
2.Qualcomm Add Vivo NEX S/Vivo NEX/Vivo Z3/Vivo X23.. Factory Reset/Account Remove Support.
3.Qualcomm Improve Safe Reset in EDL Mode.
4.Qualcomm Fix Some Loaders in EDL Mode.
5.MTK Fix some DA in Download Mode.
6.SPD Improve SC7720/SC7731G Boot Support
7.Fix Some Bugs.
8.Add MTK & Qualcomm Add News 100+ Models Support.
ACER B1-780
Acer B1-7A0
Alcatel 5011A
ALCATEL 5015D
Alcatel OT 9003x
Alcatel OT-4034G
Alcatel OT-5085O
ALCATEL OT-9003X
Archos 50 Platinium 4G
Archos Sense 101X
ASUS ZB570TL
ATTILA I8 Plus
ATTILA Mate Pro
ATTILA P10 Plus
ATTILA P20 Pro
Azumi Kirei A5D
Blu Studio J8 LTE
Blu Tank Xtreme 4.0
BQ-4501G Fox Easy
BQ-5508L
CG Eon Blaze Pro
CG Omega 6
Cherry Flare P3
Cherry Mobile FB100
CONDOR TGW-801G
CONDOR L2PRO SP-633
Condor TB802L
CONDOR TGW-102L
Ding Ding X11
DINGDING C1
DIXON TS-M706E
DOOPRO P1
E-Tel i240
Greentel G9
Greentel Xmini
Gtel A728_XP2
G-TiDE V6
Hisense U989 Pro
Image Mobile Cabana
Infinix X603
Infinix X606C
InFocus M535
IRIS VOX 4s
ITEL A16
ITEL A62
KIANO ELEGANCE 5.1
Klipad V355
Kruger Matz FLOW 5 PLUS
Lava iris 41
MECER M785P Tab
Meizu M8c
Mint Emerald M55CR
MINT LEO
Mint Leo
M-net Power 1
Mobicel ace
MOBICEL Asta
Mobicel R3
MOBICEL Ultra
Mobicel V1
MOBICEL V4
Mobicel X4
MOBICEL X4
Moto XT1902-3
Neffos C5A
Nomi i5031
Octa EWIS-E43
O-phone Active 5
Optus X Spirit
OWN S4035 3G
Oysters T72HM 3G
PANCO C20
Premio P620
Prestigio PMT3318 3G
Senseit A150
SKY 5.0 Pro II
SKY Pro III
Starlight Star Plus
SYMPHONY G100
SYMPHONY V92
SYMPHONY V92
TCL 5011A
Tecno Canon11
Tecno RA6S
TOUCHMATE TM-MID798
Umax VisionBook P55 LTE
UMIDIGI Z2 PRO
VIVO Y91
VIVO Y95
VODAFONE VFD1100
Vodafone VFD300
WALTON Primo F6
Walton Primo GF6
Walton Primo GH7
Walton Primo HM4i
WE E2
Wiko LENNY 5
Wiko Sunny 3
WIKO U PULSE LITE
WIKO VIEW MAX
Wiko View Max (W P200)
XanMobile B19
ZTE A602
ZTE BLADE A602
miracle box setup is all-in-one servicing solution designed to work with a range of Chinese mobile phones.