Miracle Box Latest Setup V3.01 | Miracle Thunder Update
Miracle Box Latest Setup V3.01 | Miracle Thunder Update
You can easily Download and Install Miracle Box Latest Setup V3.01 Update from below in just single click, this is Miracle Box tool is very helpful in resolving the bulk of issues from Android devices including flashing device, Repair IMEI, Unlock SIM Network, and Reset FRP of all Android devices, you only have to download this tool and follow rest instruction from the tool to solve your issues. Follow below step to Download Miracle Box Latest Setup and Install it.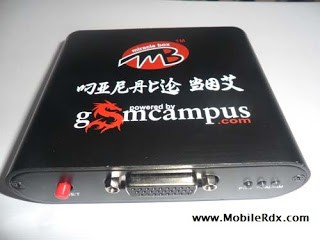 Download Miracle Box Latest Setup:
Note: First uninstall v3.00 Completely then install v3.01
If You Are Using v3.00 Then Download Only V3.01 Update And Extract To C:\Miracle Team\Miracle Thunder Folder Download V3.01 Update Only – 105 MB
Miracle Box Packs Update:
1- Miracle FRP Tool v1.51 (New): Download
2-Miracle Vivo Tool v4.22 (New): Download
3- Miracle Moto Tool v2.03: Download
4- Miracle Emmc Tool v3.10: Download
6- Miracle Huawei Tool v2.15: Download
7- Miracle Huawei USB 1.0: Download
Miracle Box v3.01 Setup Details
Software Full Name: Miracle Box Setup tool v3.01
Setup File Name: Setup_Miracle_Thunder_Edition_3.01.exe
Full Setup Size: 948 MB
Setup Type: Offline Installer / Full Standalone Setup
Compatibility Architecture: 32 Bit (x86) / 64 Bit (x64)
Latest Version Release Added On: 18th November 2019
Miracle Box V3.01 Setup Thunder Edition!
Millions of Mobile Support
# Connect Auto CPU
# Connect Model Wise
What is the use of Miracle Box?
Day by Day Chine mobile phone market is increasing
All in one Packet Solution (You can say Truly for China Mobile)
One Complete Box for China Mobile Repair.
What is Fuzzy Logic Technology?
Fuzzy Logic Technology is famous in a combination of Hardware and Software, this technology does not depend on Database, sometimes it uses its own function for checking what the problem came in an electronic device, it changes its own signal/function according to the problem accrued, which not need every time to update software database.
Why Miracle Box Is Good
This is the latest technology Based (Fuzzy Logic)
It's a User-Friendly work on Single Click.
Auto Detection no needs to tell which CPU have in your Mobile.
No Need to update daily Just Press Single Update Button.
Miracle Box has the Biggest CPU Data Library.
It Comes with Multilingual.
Our Teamwork Round the clock for support to our box and customers.
Miracle Thunder
More then Millions Mobile Supported
Version 3.01 Released 18th November 2019
Millions of Mobile Support
Release Note MIRACLE Box & Miracle Thunder V3.01
1. Oppo Add A5s (Meta) Factory Reset.
2. Oppo Add A3 (Meta) Factory Reset.
3. Oppo Add F9 (Meta) Factory Reset.
4. Huawei Improve Enable USB Debug.
5. Huawei Improve Hard Id Remove in ADB Mode.
6. Qualcomm Improve Screen Unlock.
7. Qualcomm Improve FRP and Factory Reset.
8. Improved Some Functions for Smooth Work.
9. MTK/Qualcomm/SPD Add 125+ New Models.
Acer B1-870 Iconia 8
ACER B3-A40
Advan E1C Active
ALIGATOR S5065
ALIGATOR S6000 Duo
Amgoo AM509
Anica K TOUCH I9
Ark Elf S8
Asus MAX 1 Pro X00TD
Asus X01BD
Asus X01BDA
Asus Zenfone Max Pro M2 (X01BDA)
BLAUPUNKT SL 02
Cagabi One
Condor Allure M1
Condor P8 Pro
Doogee X70
Fly FS518
Gmango s8
Hello Premium8
Hiking A18
Hurricane Ace 5
Hurricane Archer
Hurricane Cobra
Hurricane Curve
Hurricane Epic
Hurricane Flint
Hurricane Fuse
Hurricane Giga
Hurricane IGNITE
Hurricane IGNITE
Hurricane Link
Hurricane Panther
Hurricane S43
Hurricane Slam
Hurricane Sting
Hurricane Swift
Hurricane Vortex
Hurricane Vulcan 5
Impression ImSmart C571
Impression ImSmart C572
Infinix 5511B
INFINIX-X609
INOI 2
INOI 2 Lite
IRIS VOX POP PRO
Itel IT1355M
Lecom 8585
Lenovo K5 Pro
Lenovo K5 Pro_1
Lenovo S5 Pro
Lenovo S5 Pro_1
Lenovo Z5 Pro
Lenovo Z5 Pro_1
Lenovo Z5s
Lenovo Z5s_1
Lions 6
Masstel Juno Q7
Maximus D7
Maximus P7
MeanIT C1
Mediacom M-SP8MXA
MEDION B5060
MEDION E5005
Meizu 16S
Meizu 16XS
Meizu Note8
Meizu Note9
Meizu X8
MI Redi go(Dual Lte)
Mint Orion
Mobistar CQ
NAVITEL T500 3G
Nokia 5.1 Plus
Nokia 6.1 Plus
Nomi C070012 Corsa 3
Nomi Corsa Pro C070020
OALE APEX 1
Oale APEX 3
OALE X2
OALE X4
OUKITEL MIX 2
Panasonic P110
PREMIO 186HS1050531
Qubo Hermes
REDMI NOTE 6 PRO
S-Color Mate 9 Plus
S-COLOR T20
S-COLOR T30
Senseit E510
Smart S-29
STYLO VS571
SYMPHONY G100
SYMPHONY P8 Pro
Symphony SYMTAB60
Tambo TA-2 3G
TURBO-X A2
VKWorld F2
VODAFONE VF-696
Walton RX6
We L7
XGODY X24 EU
ZTE BLADE A530
ZTE BLADE L0510
miracle box setup is an all-in-one servicing solution designed to work with a range of Chinese mobile phones.