UMT (UMT Pro) Dongle Setup – [Latest Version] UMT QCFire (v6.7)
UMT Dongle GSM v6.7, MTK v4.1, QcFire v6.6, Latest Setup
UMT Dongle is also known as the Ultimate Multi-Tool. Recently the latest version was released, and you can download it by clicking the downloaded button. However, this is a professional software for servicing the Samsung and HTC Android smartphone. This tool helps a user to flash their smartphone, unlock the locked device without losing any user data. Remove screen lock. Reprise the IMEI number with backup and restore IMEI number and NVM/EFS, root, etc. now download the file and read full content for efficiently use the tool on your pc.Download.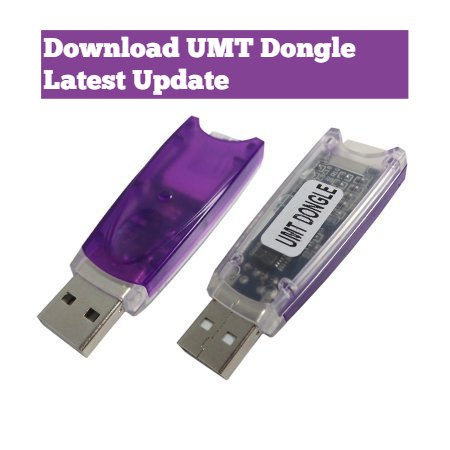 Download Links:
Solution To Fix Card Update Required:
UMTv2 / UMT Pro open like this please download the below file to click Update Card Counter

⚜️*UMTv2/UMTPro – UltimateMTK v4.1
Infinix
– S5 (X652A)
Meizu
-M3s
Motorola
– XT2025-3
Oppo
– A15 (CPH2185)
– A1K (CPH1923)
– A3 (CPH1837)
– A31 (CPH2015)
– A83 (CPH1729)
– A83 (CPH1827)
– A9 (CPH1938)
– A91 (CPH2001PU)
– AX5s (CPH1912)
– F11 (CPH1911)
– F11 Pro (CPH1987)
– F15 (CPH2001)
– F17 Pro (CPH2119)
– F5 (CPH1723)
– F7 (CPH1819)
– F7 Youth (CPH1859)
– F9 (CPH1881)
– F9 Pro (CPH1823)
– F9 Pro (CPH1825)
– R5 (CPH1835)
– Realme 1 (CPH1861)
– Realme 3 (RMX1821)
– Realme C11 (RMX2185)
– Realme C2 (RMX1941)
– Realme C3 (RMX2020)
– Reno 2F (CPH1989)
– Reno 3 Pro 4G (CPH2035)
Xiaomi
– Mi Play
– Redmi 6
Added Support for UFS Storage Devices
Added Automatic Disable Auth
– Software will Automatically do it for listed phones
– If you use manual method, use "Use Disable Auth" checkbox on top to control behavior
Added Connection Mode Help
– Now log will show you, in which mode to connect device.
Fixed Disable Auth for Xiaomi Note 8 Pro and some others
Auto Install Driver Package / Filter Driver with Setup Installer
QcFire v6.7 The Ultimate Qualcomm Tool
Added
Lenovo
– Yoga Tab 3 Plus (YT-X703F) (MSM8976)
Samsung
– Galaxy A01 (SM-A015V)
– Galaxy A02s (SM-A025F)
– Galaxy A11 (SM-A115F)
– Galaxy A11 (SM-A115U)
– Galaxy A11 (SM-A115W)
– Galaxy A11 (SM-A115U1)
– Galaxy A11 (SM-A115AZ)
Vivo
– Y12s (PD2060F)
Xiaomi Reset Mi Account (No Relock)
– Updated Reset Mi Account to new method.
– Supported almost all Xiaomi Qualcomm.
– You need Xiaomi Service Account if Skip Auth failed.
Tested Devices:
– Mi A3
– Pocophone F1
– Redmi 5
– Redmi 5 Plus
– Redmi 7A
– Redmi 8
– Redmi 8A
– Redmi Note 3
– Redmi Note 6 Pro
– Redmi Note 8
– any other Xiaomi Qualcomm should be supported
Updated Enable Diag (ADB)
Updated Internal Loader Database
Added Reset FRP confirmation on Reset Mi Account / Fix Wifi / Network function.
Added QCN Patch Option on Restore QCN
Added Diag Only Option for IMEI Repair
– Ticking this will allow you to skip EDL mode operation
Updated Format FS / Reset Locks (Vivo) Functions
– If write is not allowed, it will try to use Alt. Write method instead
– Please note that Reset Locks (Vivo) function may not work on latest firmware
Enabled Manual Selction of Internal Loader
– You can now choose loader from internal database if needed.
– This option is restored due to demand of many users.
Updated Internal Loader Database with many new Loaders.
UltimateMTK v1.7
Supported Functions:
Read Info
Reset FRP (For devices supporting this feature)
Reset Locks (All Android Versions, Encrypted Userdata NOT Supported)
Read Pattern (Android 5.x and earlier, Encrypted Userdata NOT Supported)
Format FS
Format FS (Advance)
IMEI Repair in META / Boot Mode
Backup NVRAM
Restore NVRAM
Reboot to META / FACTORY / FASTBOOT Mode
Added Support for Helio CPU (MT6750, MT6755, MT6763, MT6739 etc)
Added Support for Following Devices:
Alcatel
Alpha
Bravis
Condor
Gionee
iTel
Karbonn
Lava
Lenovo
Positivo
QMobile
Reeder
Symphony
Tecno
VGOTEL
Vivo
Walton
Added Support for MT6739
Added More DA in List
Note: Some features are device/brand specific, may not work on all devices.