UMT (UMT Pro) Dongle Setup – [Latest Version] UMT QCFire (v8.6)
UMT Dongle GSM v6.7, MTK v0.3, QcFire v8.6, Latest Setup
UMT Dongle is also known as the Ultimate Multi-Tool. Recently the latest version was released, and you can download it by clicking the downloaded button. However, this is a professional software for servicing the Samsung and HTC Android smartphones. This tool helps a user to flash their smartphone, unlock the locked device without losing any user data. Remove screen lock. Reprise the IMEI number with backup and restore IMEI number and NVM/EFS, root, etc. now download the file and read full content for efficiently use the tool on your pc.Download.
UMT Dongle is a software tool that can be used to flash firmware, unlock and repair various GSM devices such as mobile phones and modems. It supports a wide range of brands and models, including Samsung, LG, Huawei, ZTE, and many more. With UMT Dongle, users can perform functions such as reading and writing firmware, unlocking the device's bootloader, and repairing IMEI and other network-related issues. The tool is commonly used by technicians and repair shops to service GSM devices, but can also be used by advanced users for personal use.
UMT (UMT Pro) Dongle Feature
1. Flashing firmware: UMT Dongle allows users to flash or install new firmware on their GSM devices, which can help resolve software issues and improve device performance.
2. Unlocking: UMT Dongle can be used to unlock the bootloader of GSM devices, allowing users to root their device and access its full potential.
3. Repairing: UMT Dongle can be used to repair various network-related issues, such as IMEI problems, and resolve other issues that might be affecting device performance.
4. Wide range of support: UMT Dongle supports a large number of popular brands and models, including Samsung, LG, Huawei, ZTE, and many others, making it a versatile tool for technicians and repair shops.
5. User-friendly interface: UMT Dongle has a user-friendly interface, which makes it easy for users to perform various functions and resolve issues on their GSM devices.
Backup and restore: Allows users to back up and restore the device's firmware, contacts, messages, and other data.
-Read and write NVM/EFS
-Read and write QCN
-Read and write SEC
-Read and write NV
-Remove Screen Lock
-Remove Pattern Lock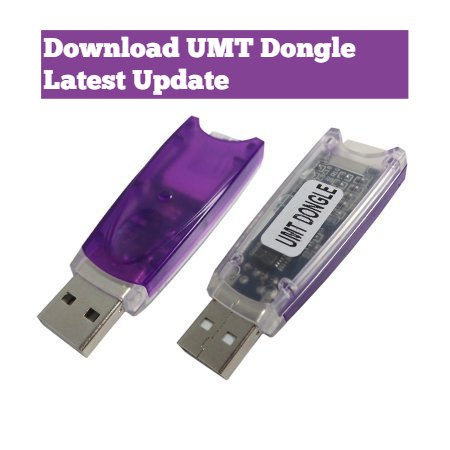 Download Links:
How To Install UMT (UMT Pro) Dongle Tool:
To install UMT (UMT Pro) Dongle, you will need to follow these steps:
Download the UMT Dongle software from the above link.
Extract the downloaded file and install it on your computer.
Connect your GSM device to your computer using a USB cable.
Run the UMT Dongle software by double-clicking on the setup file.
Follow the on-screen instructions to install the software.
Once the installation is complete, run the UMT Dongle software which you want eg: Qfire, UMT MTK, UMT FRP, and follow the prompts to connect your GSM device.
After the device is connected, you will be able to use the various features of the UMT Dongle, such as flashing firmware, unlocking the device, and repairing network issues.
Note: It's important to make sure that your GSM device is compatible with UMT Dongle before attempting to install the software. You should also back up your device data before using UMT Dongle to perform any actions on your device.
Solution To Fix Card Update Required:
UMTv2 / UMT Pro open like this please download the below file to click Update Card Counter

QcFire v8.6 The Ultimate Qualcomm Tool
Added:
ASUS
– ZenFone V (V500KL)
– ZenPad 7.0 (Z370KL)
General Mobile
– GM 9 Pro
Gionee
– S11 Lite
Huawei
– Honor 5x (KIW-L21)
– Honor 5x (KIW-L24)
– Honor 4A (SCL-CL00)
– Y6 (SCC-U21)
LeEco
– Le Max 2 (X820)
LG
– G6 (LG-H870)
– V20 (LG-F800S)
– V20 (LG-F800L)
– V20 (LG-LS997)
– V20 (LG-H910)
– V50 ThinQ 5G (LM-V500)
LT Mobile
– W2S (LT610)
LYF
– LF-2406
– LS-5014
– LS-5018
Meizu
– 16Xs
– M8c
Nokia
– 4.2 (TA-1152)
– 6.1 (TA-1089)
– 6.1 Plus (TA-1083)
– 8.3 5G (TA-1243)
– 8.3 5G (TA-1251)
– X2 (RM-1013)
RED
– Hydrogen One (H1A1000)
Samsung
– Galaxy A11 (SM-A115A)
– Galaxy S10 (SM-G973U)
– Galaxy S10 Plus (SM-G975)
Sonimtech
– XP8 (XP8800)
Xiaomi
– BlackShark 2 (SKW-A0)
– BlackShark 2 (SKW-H0)
ZTE
– Nubia M2 (NX551J)
– Nubia Red Magic 5G (NX659J)
– Nubia Red Magic 5G Lite (NX651J)
– Red Magic 6 Pro (NX669J-P)
Updated Xiaomi FB Flasher
– Autodetect maximum data size supported to download by device
– Fixed flashing stopped without any error on some firmware
– Fixed "data is too large" error on flashing
Changed Xiaomi Temp Bootloader Unlock Function
– Due to issues with some devices, this function is disabled by default
– You can still use this function if you want by accepting warning message
– Packs have been removed in favor of smaller setup size
– If you need pack, download from Support and put in \TempBL folder
Updated Internal Loader Database
⚜️*UMTv2/UMTPro – UltimateMTK v0.3
Updated Oppo/Realme IMEI Repair
– Now it may work on erase security devices also
– In case of bootloop, try to flash same or lower version firmware
– Now user has option to choose if backup is needed or not
– Skip backup only if you already have full backup
Added Xiaomi Cert Patch for Redmi 10A
– If repair does not work, use Patch and then repair again
– Should work fine even on fully erased security
– You must first Unlock Bootloader for this function
Updated Mi Account Reset
– Improved Mi Account Reset Function
– Now you will asked for Safe Format with Account Reset
Updated Scatter Flashing
– Now multi super files flash correctly with extracted ofp firmware
Updated Crash Preloader Function
– Now it should work better than before
– Please note that it will not work on new security devices
– You must use TestPoint to new security devices
Added Format NVRAM+NVDATA option
– Usefull if device has unknown baseband
Added Safe Format+FRP option
Fixed Some Connection Issues
Fixed Preloader Error in flashing if firmware folder had not preloader in it
Fixed Copy Selected in Log Context Menu
Important Notes:
– You can flash device with both BROM and Preloader mode
– If default DA does not work, use own DA in custom DA
– Force BROM may not work on new security, use Test Point instead
– When using Test Point, you must select Preloader in PL (not needed when flashing)
– If you need to connect device in Preloader mode,
you must select PRELOADER in connection settings, otherwise software will try to
Crash Preloader (may not work on new security devices)
Note : Some features are device/OS specific and may not work on all devices.