Samsung S3850 Sim Card Connecter Pin Ways Solution
Solution for
Samsung
GT-S3850 Insert Sim Card error problems, if the phone unable to detect or read the Sim card inserted to it. This solution may help us on
how to
analyze and troubleshoot if such sim card error problem occurs.
The solution below shows the connection line paths of the Samsung S3850 SIM card connector and which components needs to be check first.
Samsung GT-S3850 Insert SIM card Problem Solution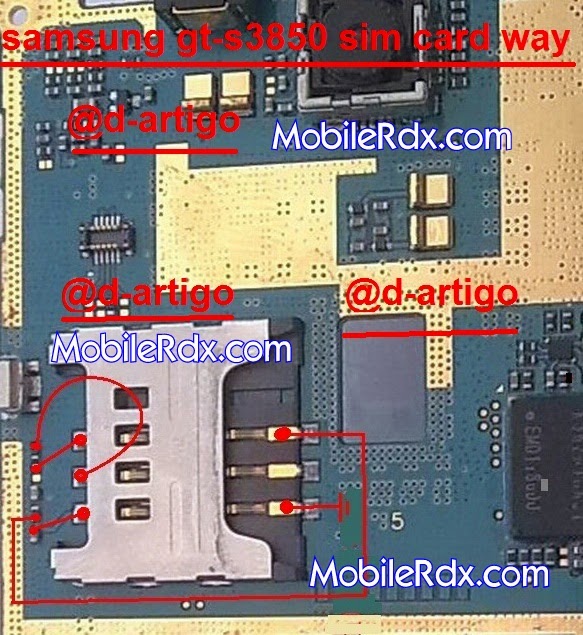 Samsung S3850 Sim Card Jumper Ways
Samsung GT-S3850 Insert Sim Solution
Samsung GT-S3850 Sim Card Connetcer Pin Ways Tracks Repair
If the phone doesn't detect any working sim card inserted to it, try to clean the sim card pin connector first.
www.MobileRdx.com