Samsung Grand Neo GT-I9060 Mic Problem Ways Solution Jumper
Samsung I9060 Mic Ways Jumper Solution RepairSolution for Samsung Grand Neo GT-I9060 (MIC) microphone or mouthpiece problem. This solution shows the connection line paths that needs to check or can be used as a guide where to put or apply a jumper wire if the microphones PCB terminal solder pads is already lifted or missing.If encountered these problem on Samsung I9060, you may need to replace the Digimic module (digital microphone).
But before that you may first check and trace the microphones supply voltage and clock line paths.
The solution below shows the particular spots or components where to start or check these corresponding connections on Samsung I9060 microphone's circuit
Samsung Grand Neo GT-I9060 Mic, mrophone or mouthpiece repair solution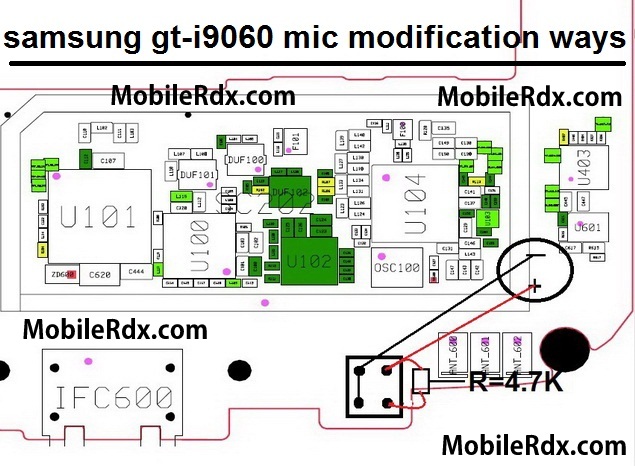 OR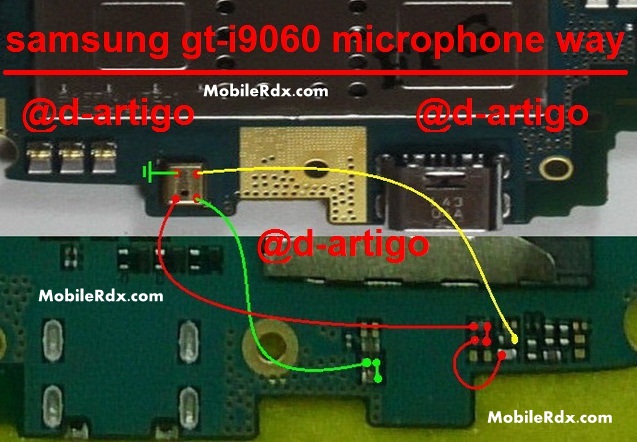 OR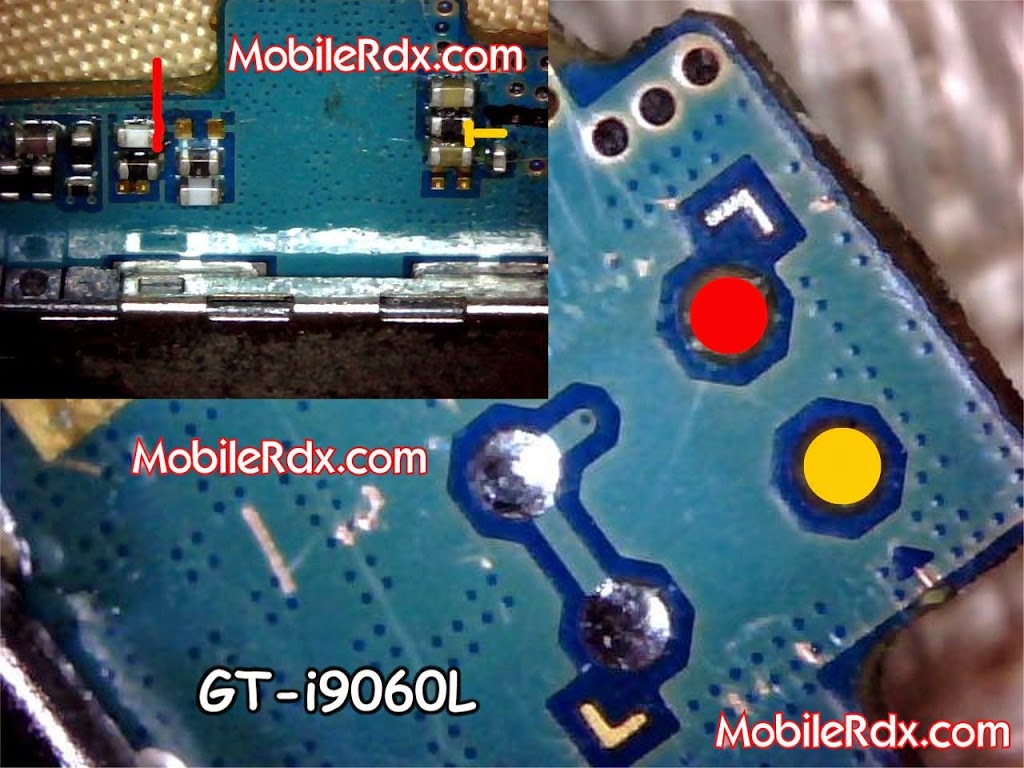 First step is open mobile and check Samsung GT-I9060 Mic points on borad if there is a good value in it then change Mic with new one.Problem will be solve. if only mic points do not show value then chek all mic track and parts that are used in mic function in Samsung Grand Neo GT-I9060.all mic parts and track are given in bellow diagram check all these parts and components and if necesory resold or change them.this will help you in Sony Ericsson Xperia active ST17i Mic Solution Jumper Problem Ways Microphone
Samsung GT-I9060,Mic,microphone,Solution,Jumper,Problem,Ways
Samsung Grand Neo I9060 Mic Solution Jumper Problem Ways Mic Not Working Microphone
Samsung I9060,Mic,Microphone,Mic Problem,Mic Solution,Mic Jumpers,Mic Ways