Download MRT Key V3.69 Latest Setup | MRT Dongle Update
Here is the direct link for download the MRT key V3.69 latest setup new update MRT Key a Mobile Repair Tool Dongle. The New Innovation of mobile phone software repair which with permanent can unlock many devices of android mobile phone.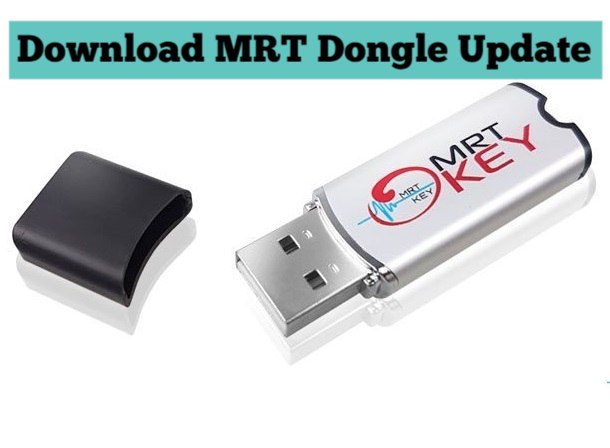 A program specialized repair for flashing / Unlocking Meizu – Xiaomi – VIVO – HUAWEI -Coolpad and Many More All MTK Chip.
It is the first universal data card for Flashing/unlocking product worldwide,
MRT Key, can repair the devices and make it alive and Unlocking
such as Accounts Unlock, Password Remove, and Bootloader Unlock is fast and No Need Activation or buys the Credits ( takes 5 – 60 seconds to unlock).
VERY EASY to use and functional program with clear interface and All repairing just need USB connection.
What Can Do with MRT Key?
There are have many features inside the MRT Software, such as :
BK Vivo FRP unlock\imei repair\flash…
OPPO FRP unlock\imei repair\flash…
HongMi(MTK CPU) unlock password\frp unlock\imei repair\flash…
Meizu Phones without Open Mobile phone Flash and Unlock Password \Frp(Account) Remove By One Click
supported with Aliyun OS system.
Supported with HUAWEI FRP Remove\Unlock Bootloader\ReLock Bootloader
LeEco Qualcomm FRP Full Support (account\google id) remove(connect the internet without lock again)
Support X800,X800+,X900,X900+ ..
Supported all MTK Android Phone Set. Even last chip MT6580 or MTK X10 6753 6752 6595 6795…
(old CPU set like MTK 6575 6577 6572 6571 was supported also)
What is New In MRT Key V3.69 Update
Add VIVO Y19
Factory Reset Add VIVO Y1s
Factory Reset Add VIVO S7_5G
Factory Reset Add VIVO X50
Factory Reset Add VIVO X50pro
Factory Reset Add VIVO X50pro+
Factory Reset Add VIVO Z6
Factory Reset Add VIVO IQOOZ1X
Factory Reset Add VIVO iqoou1
Factory Reset Add VIVO IQOOU1X
Factory Reset Add VIVO IQOO3
Factory Reset Add VIVO IQOO5
Factory Reset Add VIVO IQOO5PRO
Factory Reset Add VIVO IQOONEO3
Factory Reset Add VIVO Y30 Factory
Reset Add VIVO NEX3S Factory Reset Download :
Its More Simple One Click!!!
New Update Adjust Huawei Server Unlock, old System, like Emui 5 Emui7
More Stable Server Update
New Update Add Vivo Y70 Unlock!!!
Add XiaoMI Redmi Mobile Phone unlock, just support under MIUI 9.6.8 system
so before you need to unlock BL you need downgrade it
Add Huawei 8C(BKK-XXXX) unlock account and frp
support the last version
This new update add VIVO MT6771 CPU Boots
Add Vivo Mtk 6765 6771 Write Flash
Such As : Vivo X21i Z3i Y83 Y93s Y91 Y91c Y81s Y3….
Add Vivo Z5x Format Support(Support Remove Userlock And Account) — World First
Add Meitu T9 V7 Unlock Support(In Others Mobile,support Userlock And Account)—world First
Add Meizu 16s 16sx Note9 Note8 X8 E3 Support (Imei Repair\erase Account\userlock…)—world First
OPPO A5S (ADDED OPPO TAB EXCLUSIVE A5S META MODE FACTORY RESET AND MORE)
QC_Tool Move to 3.15 software and more good support Qualcomm flash\erase frp\format\read flash.
ADDED MEZU MODELS
NEW GUI INCLUDED ALL HUAWEI COM 1.0 EXE ( No activation )
FIXED SERVER COMMUNICATION ON STARTUP
IMPROVED EXE PROTECTION KEY DATA FOR STRONG PROTECTION
QC_TOOL Support XiaoMi S2\Y2 Write Flash
you need download Boot File<Click Here Download>
with this, you can Downgrade mobile system version
Others Bugs Fix
Download MRT Key V3.69 Setup
Other MRT Dongle Tools
Vivo Y91,Y93,Y95,V11 User Lock FRP Unlock Tool
At this time, 95% new set is 4G LTE SET,
And MTK Set mobile phone uses MT6290 base IC
now MRT is First Support IMEI Repair with it.