LYF Jio F120B Flash File And Tool [Jio F120B Firmware]
LYF Jio F120B Flash File And Tool [Jio F120B Firmware]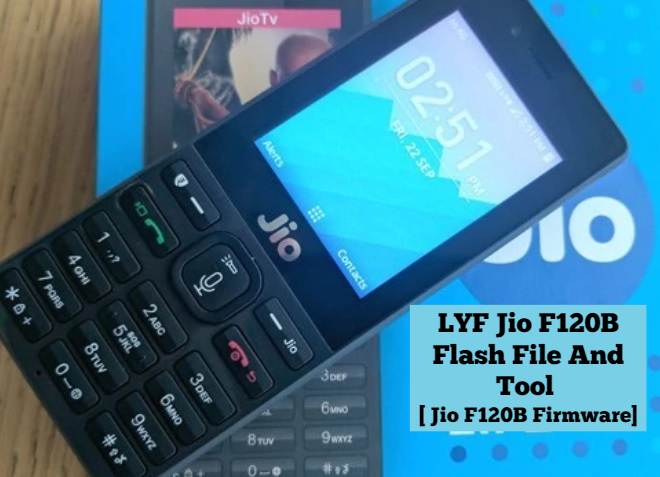 Are you using LYF Jio F120B keypad mobile and now getting errors like auto reboot, no graphics, unable to turn ON or LYF Jio F120B is locked? If yes then you have landed on right place and today we will show you to easiest method to flash LYF Jio F120BJ io firmware. Best part of this method is that no need to use any premium or professional flash tool. Free QcomDLoader tool is enough to flash LYF Jio F120B flash files as a LYF Jio F120B flash tool.
Why Flashing Is Important For Mobile:
Basically, you know about the operating system. Any operating system contains a version like "Android". The android is also an operating system but if you face the issue of android device you can reset the device but so many times the device is not repaired by restore only so another one way it's flashing. Yes, flashing is a way to repair your device. flash file is a file of the operating system they write on system memory by using the flash tool and all that process is called flashing.
Download LYF Jio F120B Flash File, Tool & Drivers
Download LYF Jio F120B Flash File
LYF-F120B-001-02-11-110119 | Mirror | Latest
LYF Jio F120B USB Drivers – DOWNLOAD
LYF Jio F120B Flash tool [QFlashTool] – DOWNLOAD
Requirements TO Flash LYF Jio F120B Flash File [Stock Firmware]
Charge the device approx. 80% to prevent accidental power off in between flashing process.
Download LYF Jio F120B flash file and save it on pc.
Download LYF Jio F120B flash tool and save it on pc.
Install or update "LYF Jio F120B USB Drivers" if required. Otherwise, skip this step.
Pc/Laptop and working USB cable is must.
What Is Boot Key Of LYF Jio F120B?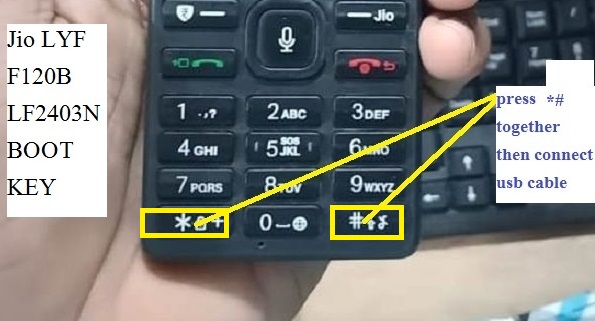 How to Flash LYF Jio F120B:
1- Download LYF F120B Flash file which consist of File, tool & Driver.
2- Install Driver
3- Connect Phone in ON mode to cross check driver installation. It will make port named "Qualcomm HS-USB Diagnostics 9008"
4- It means driver has been installed successfully.
5- Install Flash Tool, which will install shortcut on Desktop named QFLASH Tool.
6- Connect phone (Press * & # as Boot key)& Click on Load Content and from Flash File Folder select Content.xml
7- It will show Port in tool.
8- Click on Download Content to start Upgrading.
9- Wait till done appears.
10- After upgradation, device will shift to download mode.
11- Disconnect Phone & reinsert battery.