Samsung c3303 Mic Solution
This post contains.
Samsung
c3303 Mic Problem Solution. If you have- Mic Microphone problem in
Samsung
3303 Mic hare is diagram that will help you to solve this easily all – Mic Microphone track is shown in red color line in diagram at left side at top so check all these part with multimeter and if any of them is broken or missing make jumper at that point from . Mic Microphone – base point.
Samsung c3303 Mic Problem
Samsung c3303 Mic Ways Jumpers
Samsung c3303 Mic Solution
Samsung c3303 Microphone Problem
Samsung c3303 Microphone Problem Solution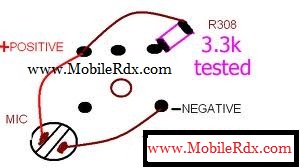 www.MobileRdx.com