How To Hard Reset Micromax A92 Canvas
Micromax A92 Hard Reset Solution
Micromax A92 Pattern Lock
Micromax A92 Reset Codes
How To
Remove Pattern Lock From Micromax A92
Performing a hard reset will remove ALL data including the Google account, system data, application data, application settings, and downloaded applications. Only perform this reset if absolutely necessary. Note: disable Automatic restore prior to performing a hard (factory) reset when attempting to determine whether a 3rd party application is the cause of an Operating System / Application issue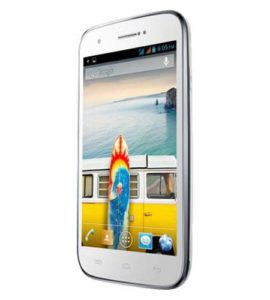 Hi Guys today I Got a Micrmax A92-Canvas with Google Lock…Try to Hard reset the Phone But no Procedure in the Net…
But i found that will share with you
1.) Press Volume+ and Volume- with Power Key.
2.) The Phone Says two Menus (.Press Volume Up for Recovery, or Press Volume Down for Factory ).
3).Now Press Volume up key.
4).You Got the Recovery Menu.
5).Drag down and Up the Menu with the Using of Volume Up and Down Keys.
6).For Select Press the Home key.
7).If Its failure Press the Power key Ones and then Select the "Factory Reset" menu ..Then Press "Menu key and Home Key two times"



KEY FEATURES OF MICROMAX CANVAS LITE A92
Wi-Fi Enabled
Android v4.1.2 (Jelly Bean) OS
Expandable Storage Capacity of 32 GB
Dual SIM (GSM + GSM)
5-inch Capacitive Touchscreen
5 MP Primary Camera
1 GHz Dual Core Processor
FM Radio with Recording
www.MobileRdx.com