Samsung Galaxy S2 I9100 Home Key Button Jumper Ways
If you are facing home key problem in Samsung Galaxy S2 I9100 It can be cause of water damage mobile phone or due to some broken parts. So check if it work, not work, or work time to time (some time work while some time not work SSamsung GT-I9100 home key button)
Just refer to the solution given below and track said main home key line roads.
Only manage to apply a jumper wire in places where the Samsung Galaxy S2 I9100 Wave connecting said power key.
Samsung GT-I9100 Home Key Not Working Problem
Samsung Galaxy S2 Home Button Ways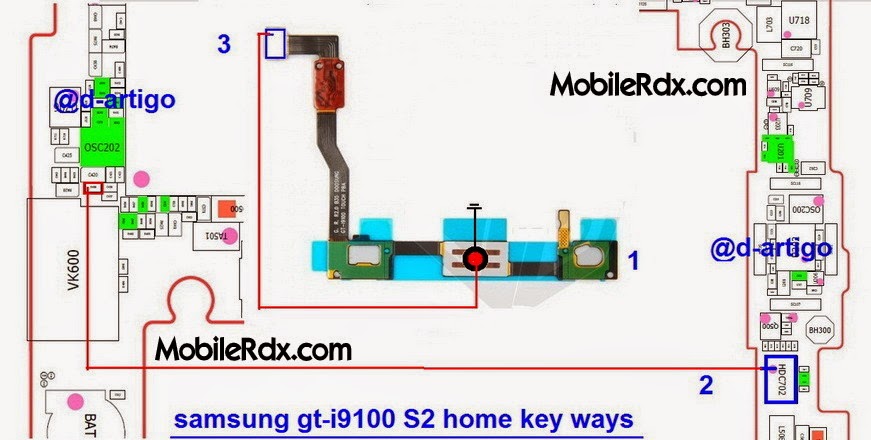 Samsung Galaxy S2 Home Button Flex key Jumper Ways Solution
When you dis assemble the phone and check strip jack as shown in above diagram you may find some carbon or rust in it. So make it clean and apply heat with heat gun to make it dry.
And follow steps given in diagram to solve Samsung Galaxy S2 I9100 home key button solution with jumpers.
www.MobileRdx.com