Repair Nokia 220 Charger Not Supported Problem
Nokia 220 Charging Not Supported Charger No Response Solution
Today We will share information about the Nokia 2600c Not Charging. if you want to try the trick from us please follow the instructions on the image below.
Hardware Solution Nokia 220 Charger not Supported
After removing body of your Nokia 220, the very first thing that you need to do is to re-solder the charging connector and check.
The next thing that you need to do is to check connector of charging dock, clean the charging dock. If it is still faulty even after cleaning then change the entire charging dock.
Now check on-board connector, clean and re-solder it.
Now finally check Charging Resistor 4.7k Replace It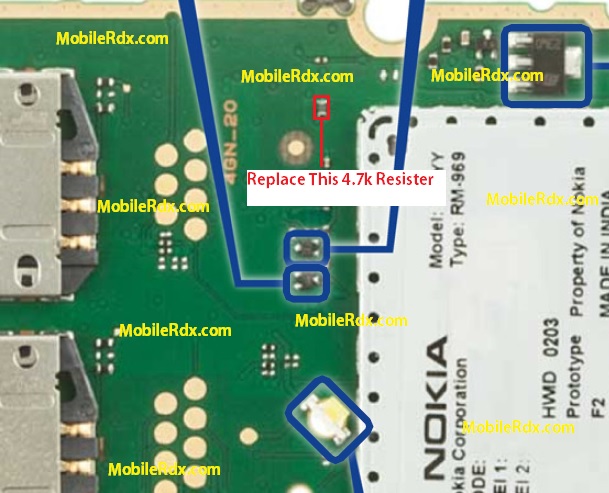 The picture above is a guide to fix Nokia 220 Not Charging, Charging Not Supported, Bad Contact Charging and Line Charging disconnected. Well to make improvements please see the picture above.
Measures
Check the charging path
Check the fuse (if it breaks please make
fuse jumper
)
Check the capacitor and resistor (if defective this component will lead to charging is not supported on the Nokia 220)
Check the charging IC (if defective IC will usually result Charging is not supported and bad contact charging)