Tecno IN3 FRP Lock Remove | Tecno IN3 FRP File And Tool

Tecno IN3 FRP Lock Remove | Tecno IN3 FRP File And Tool
Too many users facing Tecno IN3 Tecno Camon I Air FRP lock issue to there devices and find solution in Google, so finally we found a solution to Tecno IN3 FRP Unlock, follow the below guide step by step if you need a great solution to Unlock FRP lock from your device even without using any box, This is the latest method that we found while we try to Bypass FRP Tecno IN3.
Make Sure:- This process only for the device owner,
Attention: Bypass FRP Files not responsible for any damage on your device please try this at your own risk.
Note:- This method we tried to Bypass FRP Tecno IN3.
Why we need to Bypass FRP
FRP is (Factory Reset Protection) for our Latest Android devices, if you forget the Pattern, Password and fingerprint lock for this you have to hard reset your device by using keys, after you hard reset your device then you need to enter the previously synced Gmail ID to using your access your device home screen once again, then why we need to Bypass? its very simple answer if we forget the Gmail ID that we enter synced previously on our device, then you need to Tecno IN3 Unlock and use our device once again.
Download Tecno IN3 FRP Files
First, you need to download all the files to your PC, Download files like Tecno IN3 file also with FRP Tool and Tecno IN3 DA (Download Agent) file,
Download all the files from here before you started to unlock FRP Yuho O2. we are here share only one link to download the files just click on the link and download all files for free.
Tecno IN3 FRP Lock Remove | Tecno IN3 FRP Tool And File
Tecno IN3 FRP Unlock File – Download
Tecno IN3 USB Driver – Download
Tecno IN3 Flash Tool – Download
Let's Start to Bypass FRP Tecno IN3
-First of all, Download all files on your Computer
-Then extract Tecno IN3 files on your computer.
-Once the FRP files extracting completed, then open the extracted folder.
-There you will see "2" files,
SP Flash tool.zip
FRP Files folder.
-Now extract the "SP Flash tool" on there.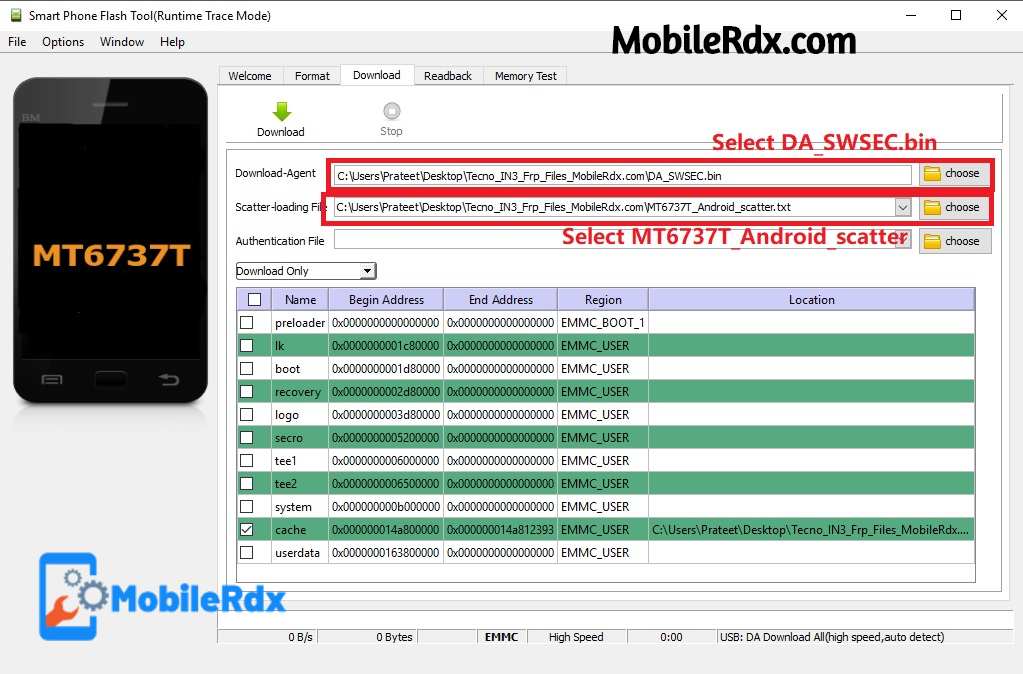 -Once extracted, open the SPFlash tool extracted the folder,
-Now find there "SP Flash Tool.exe", Then run the "SP Flash tool.exe" from there.
-After that, Click on" Download Agent" tab, and give the file path of the 'Download Agent" file (it should be in the flash tool folder) and then press "Open" button.
-Then click on the" Scatter-loading", then give the file path of "MT6737T Scatter" file (File should be in the Flash file) folder and press the "Open".
-Now go to the "Format" tab by click on the "Format" icon.
-Then check the "Manual Format" from there.
-Open FRP Format Address.
0x6a00000=> Begin Address field.
0x100000 > Format Length field,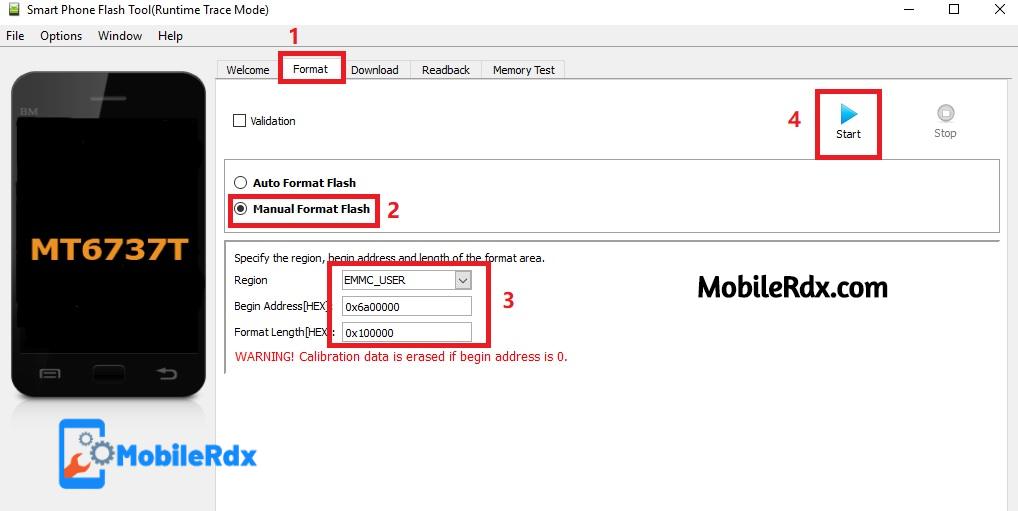 -All files are now successfully selected, now you to format the frp storage to Bypass FRP Tecno IN3 FRP successfully.
Now Tecno IN3 FRP Unlock
-After that, Install the Tecno IN3 FRP USB Driver on your PC.
-Now Connect your Device.
First Power Off your Device,
Then connect your Tecno IN3 to your computer using Volume Down Key,
-Then check on the "SP Flash Tool" a green line will appear,
-That's mean your device flashing will start.
Note:- If you're Tecno IN3 not detected on the SP Flash Tool, Then reinstall USB Driver and restart your PC and then follow the whole process once again,
-Once flashing finished, then you will get a pop-up window,
-Then disconnect and power on your device,
-Great, you have successfully Tecno IN3 Unlock.
-Once FRP Lock is removed then power on your device.