Miracle Box Update V2.66 Latest Setup Download
Miracle Box Update V2.66 Latest Setup Download
Miracle Box Update V2.66 Update Download
miracle box latest update download free
Miracle Box Latest Setup New Version Download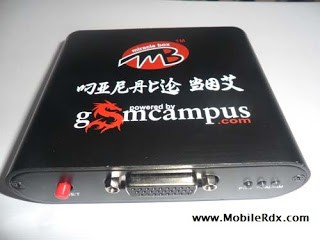 What is Miracle Box?
Miracle Box is First Fuzzy Logic Technology Based China Mobile Repair Tools, Miracle Box has so many unique features which makes it different from other Software.
Auto Update, You don't need to search any website or ask a Distributor/Reseller/Supporter where I can get Update. Just Click once on Update Button your box and software will automatically update it needs Internet Connection.
What is the use of Miracle Box?
Day by Day Chine mobile phone market is increasing
So we need the complete Easy and Fast Solution
All in one Packet Solution (You can say Truly for China Mobile)
One Complete Box for China Mobile Repair.
What is Fuzzy Logic Technology?
Fuzzy Logic Technology is famous in a combination of Hardware and Software, this technology does not depend on Database, sometimes it uses its own function for checking what the problem came in an electronic device, it change its own signal/function according to the problem accrued, which not need every time to update software database.
How Many cables come with Miracle Box?
its come with 41 jigs and 2in1 Main cable (you can use jigs as well as cable) and A2b Cables.
Why Miracle Box Is Good
This is the latest technology Based (Fuzzy Logic)
It's a User-Friendly work on Single Click.
Auto Detection no needs to tell which CPU have in your Mobile.
No Need to update daily Just Press Single Update Button.
Miracle Box has Biggest CPU Data Library.
It Comes with Multilingual.
Our Teamwork Round the clock for support to our box and customers.

MIRACLE BOX
Version 2.66
2 in1 SPD & MTK
What New in 2.66
1. SPD Add SC9630 Read/Write/Format Support.
2. SPD Add SC9630 IMEI/FRP Support.
3. SPD Add SC7720/02 Read/Write/Format/IMEI/FRP Support.
4. SPD Add SC7731G Read/Write/Format/IMEI/FRP Support.
5. MTK Add New MMX Read/Write/Format/IMEI/FRP Support.
6. MTK Add New COMIO Read/Write/Format/IMEI/FRP Support.
7. MTK Add New MT6737 Boot Read/Write/IMEI/FRP support Support (11th).
8. Qualcomm Add Moto,Coolpad MSM8952 Support.
9. Software Function Internal Improved.
Last 6 Years continuous Update Ever
more then anyone……..
News about Update
1. MTK Add HUAWEI Read/Write Support.
Models :
# CRO-l02
# CRO-l03
# CRO-l22
# CRO-l23
# CUN-l01
# CUN-l02
# CUN-l03
# CUN-l21
# CUN-l22
# CUN-l23
# LYO-l01
# LYO-l02
# LYO-l21
2. MTK Add HUAWEI IMEI/FRP support
3. MTK Add LAVA Read/Write support (Tested Lava Z90)
4. MTK Add LAVA IMEI/FRP support (Tested Lava Z90)
5. MTK Add OPPO A77 Support
6. Qualcomm add OPPO Baseband Fix
Models:
# Oppo 1107
# Oppo 2107
# Oppo 5117
# Oppo 6607
# Oppo A31T
# Oppo A33F
# Oppo A37F
# Oppo N5207
# Oppo R831s1
# Oppo R831s2
# Oppo R1107s
# Oppo R3001
# Oppo R3007
# Oppo R6007
# Oppo R7007
# Oppo R8007
# Oppo R8107
# Oppo R8205
# Oppo R8207
# Oppo X9007
# Oppo X9077
# Oppo F3 Plus
7. Qualcomm Add Repair Boot
8. Qualcomm Add Fully Support
# MSM8974
# MSM8917
9. Software Improvements.
Download Links:
New User: Mediafire Link

Old User: Mediafire Link (Old User For 2.65)
Miracle Box is all-in-one servicing solution designed to work with a range of Chinese mobile phones. Miracle Box allows its owner to perform phone firmware writing and mobile decoding procedures as well as other software repair operations with devices based on supported CPUs.