Miracle Box Latest Setup V2.80 Update Download
Miracle Box Latest Setup V2.80 Update Download
Miracle Box Update V2.80 Update Download
miracle box latest update download free
Miracle Box Latest Setup New Version Download
Miracle Thunder 2.80 is a small application for Windows Computer which allows you to allows you to repair the Android Smartphone and Tablets running on Qualcomm, Mediatek, Spreadtrum Chipsets.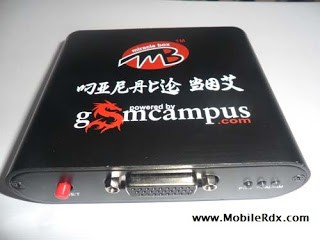 What is Miracle Box?
Miracle Box is First Fuzzy Logic Technology Based China Mobile Repair Tools, Miracle Box has so many unique features which makes it different from other Software.
Auto Update, You don't need to search any website or ask a Distributor/Reseller/Supporter where I can get Update. Just Click once on Update Button your box and software will automatically update it needs Internet Connection.
What is the use of Miracle Box?
Day by Day Chine mobile phone market is increasing
So we need the complete Easy and Fast Solution
All in one Packet Solution (You can say Truly for China Mobile)
One Complete Box for China Mobile Repair.
What is Fuzzy Logic Technology?
Fuzzy Logic Technology is famous in a combination of Hardware and Software, this technology does not depend on Database, sometimes it uses its own function for checking what the problem came in an electronic device, it change its own signal/function according to the problem accrued, which not need every time to update software database.
How Many cables come with Miracle Box?
its come with 41 jigs and 2in1 Main cable (you can use jigs as well as cable) and A2b Cables.
Why Miracle Box Is Good
This is the latest technology Based (Fuzzy Logic)
It's a User-Friendly work on Single Click.
Auto Detection no needs to tell which CPU have in your Mobile.
No Need to update daily Just Press Single Update Button.
Miracle Box has Biggest CPU Data Library.
It Comes with Multilingual.
Our Teamwork Round the clock for support to our box and customers.

Miracle 2.80 Thunder Edition !
Millions of Mobile Support
World's Only in Miracle
# Connect Auto CPU
# Connect Model Wise
Brand Supported List New Brands Added
:
# 10.0r
# Acer
# AG MOBILE
# ALTICE
# AllCall
# AMOI MOBILE
# Attila
# ARCHOS
# ARK
# ARTEL
# ASUS
# BLACKPHON
# BLACKVIEW
# BLU
# BQ MOBILE
# Cat
# CELKON
# CASPER
# CHERRY
# CityCall
# CLOUDFONE
# CONDOR
# COOLPAD
# DOOGEE
# ELEPHONE
# EUROSTAR
# EVERTEK
# FLY
# FMT Mobile
# GIONEE
# Huawei
# HAIER
# HIGHSCREEN
# HISENSE
# HOTWAV
# HYUNDAI
# IBALL
# INFINIX
# INNJOO
# INTEX
# ITEL
# KARBONN
# KATA Mobile
# KREZ
# LANIX
# LAVA
# LEAGOO
# LETV
# LYF
# LENOVO
# Meizu
# Moto
# Micromax
# MOTOROLA
# M4 Mobile
# MOBICEL
# MYPHONE
# NOKIA
# NOUS
# One Plus
# OUKITEL
# OYSTERS
# OPPO
# PEACE
# PANASONIC
# PHILIPS
# PRESTIGIO
# QMOBILE
# QTAB
# Qiku 360
# REVO
# RIVO
# Samsung
# STYLO
# Startrail
# SENDTEL
# SMARTFREN
# SOLONE
# SPICE
# SWIPE
# Symphony
# Sharp
# TELE2
# TELENOR
# TEXET
# TECNO
# Umidigi
# Vernee
# VIVO
# VIDEOCON
# VODAFONE
# WIKO
# Walton
# WINSTAR
# WE
# XiaoMi
# XOLO
# ZOPO
# ZTE
1. MTK Add Unlock Network Support Meta Mode.
2. Qualcomm Improve OEM Read/Write.
3. Qualcomm Add New Xiaomi Redmi 5/5A/5 Plus Account Unlock Support.
4. Qualcomm Add Meizu E3 Account Unlock Support.
5. LG Add New FRP Remove Support.
Model List:
LG G4 H540/LG G4 H540F/LG G4 H540T/LG G4 H542TR
LG G4 H810/LG G4 H811/LG G4 H812 /LG G4 H815
LG G4 H815T
LG G4 H815H
LG G4 H818
LG G4 H818N
LG G4 H818P
LG G4 H819
LG G4 LS991
LG G4 US991
LG G4 VS986
LG G4 AS986
LG G4 Beat
LG G4 F500K
LG G4 F500L
LG G4 F500S
LG P1
LG Flex 2 LS996
LG Flex 2 F560L
LG Flex 2 F510S
LG Flex 2 US995
LG Flex 2 H950A
LG Flex 2 H950
LG Flex 2 H955
LG H631
LG H630
LG H540
LG H635
LG H320
LG H324
LG H324T
LG H324TR
LG H326
LG H326
LG H340
LG H345
LG H343
LG LS660
LG LS665
LG LS770
LG MS345
LG MS631
LG G4C H525N
LG H735
LG H736
LG H736P
6.MTK & Qualcomm Add New Models.
Supported List:
ACER A1-811
Acer Iconia One 8 B1-830
Acer Iconia One 8 B1-850
Acer Z630
BQ X5
Condor A8 (PGN-611)
Condor A8 Plus (PGN-612)
Condor A55 (PGN-606)
Condor A55 Plus (PGN-613)
Condor A55 Slim (PGN-608)
Condor A100 (PGN-607)
Condor A100 Lite (PGN-609)
Condor G4 (PGN-513)
Condor G4 Plus (PGN-521)
Condor G5 Plus (PAM-524)
Condor L1 (SP-622)
Condor M1 (SP-614)
Condor M1 Plus (SP-615)
Condor M2 (SP-617)
Condor P4 (PGN-409)
Condor P4 Plus (PGN-527)
Condor P4 Pro (PGN-515)
Condor P5 (PGN-516)
Condor P6 (PGN-517)
Condor P6 Plus (PGN-522)
Condor P6 Pro (PGN-518)
Condor P6 Pro LTE (PGN-528)
Condor P7 (PGN-514)
Condor P7 Plus (PGN-523)
Condor P8 (PGN-605)
Condor P8 Lite (PGN-610)
Condor TFX-711G)
Condor TFX-712G)
Condor TFX-713L)
Condor TFX-714L)
Condor TGW-102L)
Condor TGW710G)
Condor TGW-801G)
Condor TGW-801L)
Condor TMK-715L)
Gionee A1 Lite
Lenovo TB-7304I
Meizu E3
OnePlus A3003 (2)
OnePlus A3003
Oppo A85
Redmi 5 Plus
Sharp Aquos SS2
STARTRAIL 7
True Smart Speedy 4.0 Plus
VIVO Y79_2
VIVO Y75S
VIVO Y79
VIVO Y79A
VIVO X7
WIKO LENNY 4
Zuum Onix
Discussion Link
Download Miracle Box V2.80 Update:
Miracle Box All User Utility
Miracle Box is all-in-one servicing solution designed to work with a range of Chinese mobile phones. Miracle Box allows its owner to perform phone firmware writing and mobile decoding procedures as well as other software repair operations with devices based on supported CPUs.